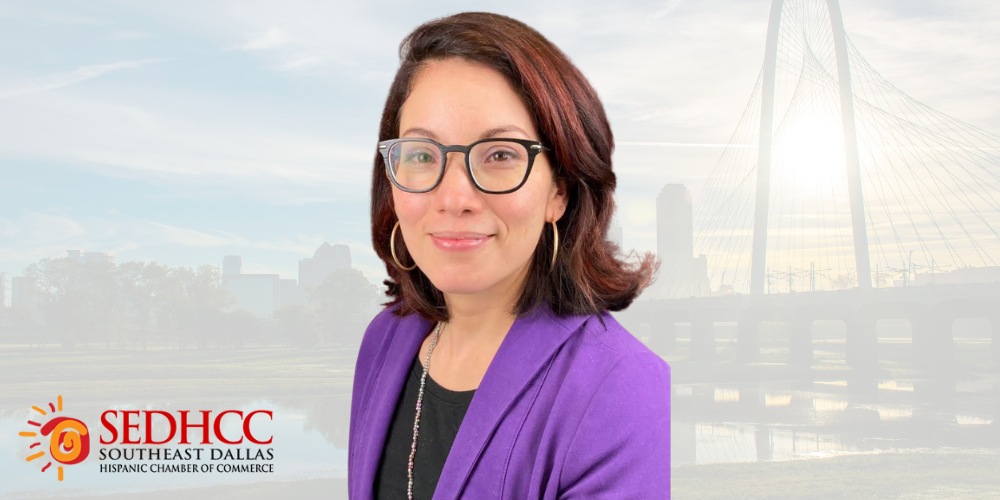 Welcome members and board members to the Southeast Dallas Hispanic Chamber of Commerce.
We are excited about our newly designed website and encourage you to follow us on social media to get
updates and important announcements.
I'd like to begin by announcing a couple of the chamber's new initiatives: The first is the Hispanic Youth Committee and the second is the Networkers Initiative. The Hispanic Youth committee is led by Evelyn de la Garza. This is an ongoing effort to provide High school Seniors the support, guidance, and opportunities for scholarships.
.
The second initiative is the new networkers initiative which will be led by Lupe Jimenez.
This will be an opportunity to have monthly in-person networking meetings to bring together local businesses in the  Pleasant Grove community. We will have morning meetings with a light breakfast to share resources, information and develop strong relationships. The first meeting will be held in May and there will be more details to follow.
.
Also, please participate in our business survey. The survey results will allow us to enhance
our workshops for local businesses and to strengthen our community to provide more services and support.
.
Thank you for your support and we look forward to a wonderful spring season!
Imelda Aguirre | Chair Of The Board